what the heck is in the Chinese herbal formulas we give to you?!
Well, they typically contain a variety of botanicals - leaves, stems, roots and rhizomes of different plants.
One such ingredient is peony root. Bai shao (white peony) and chi shao (red peony) are found in some of the formulas we prescribe most frequently. The actions of peony root in our bodies is incredible, and it is an indispensable herb in treating many obstetrical and gynecological conditions where we want to see improved circulation. Some examples of impaired circulation include:
menstrual cramps and painful periods (dysmenorrhea)

blood clots in your menstrual flow

infertility

lack of period (amenorrhea)

irregular menstruation, or a cycle that is too long or short

endometriosis, fibroids
If you experience any of these symptoms, individually or a combination of several you should check out acupuncture and herbal medicine!
Image @fairestflowers
What can LED light therapy do for you?
Look Light years younger or clear a path to a radiant complexion both achieved using Celluma LED light therapy!
Now available in the clinic in conjunction with cosmetic acupuncture.
What is Light Therapy?
Light Emitting Diode (LED) phototherapy is the application of light energy to tissue to obtain therapeutic benefits. The energy is used to improve cellular performance. Phototherapy is known for its healing and anti-inflammatory properties and has a variety of applications across many medical fields. Research has shown that phototherapy can: increase circulation, accelerate tissue repair, decrease wrinkles, decrease inflammation, improve skin tone and wrinkles, texture and clarity, and kill acne bacteria, and much more.
How Does Light Energy work?
Specific wavelengths of light energy, when properly absorbed, up-regulates compromised cells. The light (photons) energy is absorbed by photo acceptors in the mitochondria and used to create adenosine triphosphate (ATP). The ATP produced then stimulates various metabolic processes which can result in the repair and regeneration of cell and tissue components.
What is Celluma?
Cellumai s unique and quite unlike any other low-level light therapy device available today.Based on NASA research, Celluma delivers blue, red and near-infra red light energy simultaneously to safely treat a wide variety of conditions. Each wavelength is absorbed by different molecules that act as a signaling mechanism for different cellular processes. For example, some reduce inflammation and some kill bacteria, while others enhance localized circulation.
To find out more watch the short video on our cosmetic acupuncture page.
Ever wondered why you have skin breakouts?
Healthy skin starts from the inside out, your skin can be a reflection of your internal health, especially your liver and digestive system. Your food choices have the potential to benefit or harm your skin. Here are a few foods that are potentially bad for your skin and alternatives you can try!
Alcohol is a diuretic therefore you can loose water from the body quite rapidly leaving your skin dehydrated, dull and any fine lines and wrinkles will be more visible due to the lack of fluid in your skin. Alcohol also has an inflammatory effect on your body, which can show up in your skin as breakouts, redness and puffiness. The high sugar content in most alcohol can lead to crystallization (glycation) of your skin cells causing a duller complexion and less plump and supple skin cells.

Kombucha or coconut water can be fun alternatives to alcohol. If you do drink the occasional cocktail stick to clear spirits, they are lower in sugar.

Dairy can often trigger or worsen inflammatory skin conditions, acne, eczema and rashes, as it is a pro-inflammatory food. Conventional dairy can contain growth hormones and antibiotics. These hormones can affect the body's natural hormonal balance leading to skin outbreaks.

Dairy can be replaced with unsweetened nut milks. There is a variety available on the market or you can make your own. These alternatives are free from antibiotics, hormones and lactose.

Fried Food - The type of oil food is fried in can have a negative impact on your skin. Foods fried in trans-fats (some vegetable oils, hydrogenated oil, and margarine encourage your body to create different kinds of sebum (a light yellow, oily substance secreted by sebaceous glands that helps keep skin and hair moisturized) which dries quicker and can get stuck inside your pores and cause acne. Choose fats such as butter, olive oil and coconut oil when cooking.

Sugar - There is nothing good about sugar; it contains no protein, essential fats, vitamins or minerals. Sugar breaks down collagen that makes the skin look plump, youthful and lifted. Sugar weakens your immune system making it more difficult for your body to fight off bacteria. Bacteria create pimples when it clogs the pores.

A good natural alternative to sugar would be stevia – a natural sweetener extracted from the leaves of a South American shrub known as Stevia rebaudiana. It contains zero calories and is widely available at grocery stores.
There is an abundance of natural choices you can make to eat your way to glowing skin!
Did you know your diet can help beat the winter blues!
After the last few weeks of heavy snow fall we have been experiencing here in Minnesota, we all need some mood boosting meal ideas. Eat to beat the winter blues and depression by preparing meals packed with essential vitamins and nutrients. Winter blues and depression affects hundreds of thousands of people every single day. Here are just a few ideas to get you started!
Turkey meatballs with Cauliflower rice
Fights depression and anxiety. The tryptophan in turkey increases levels of serotonin, a neurotransmitter that regulates mood. Plus cauliflower is full of mood-boosting vitamins and folate.
Ingredients
1lb ground turkey

¼ cup almond flour

¼ cup pesto

1 egg

¼ tsp salt

¼ tsp freshly ground pepper
Directions
Preheat the oven to 375 degrees F. Line a baking sheet with aluminum foil and then place a wire cooling rack on top of the baking sheet. Coat the wire rack well with oil.
In a large bowl, mix together all the ingredients. Roll the mixture into small balls using your hands and place on the wire rack. Bake for 20-25 minutes until cooked through. Toss with your favorite sauce and service with cauliflower rice.
Cauliflower Rice
1 medium cauliflower

1 tablespoon olive oil
Warm a tablespoon of olive oil large skillet over medium heat. Stir in the riced cauliflower. Cover the skillet and cook for 5 to 8 minutes, until the cauliflower is as tender as you like. Season to taste.
Banana-almond-flax smoothie
Fights depression and stress. Enjoy some happiness in a glass with this smoothie that does wonders for both mental health and taste buds. Omega-3s are a building block of happy brains and nuts and flaxseed are great sources of omega-3s!
Ingredients
1 medium well ripened banana, peeled diced into pieces, frozen
2/3 cup unsweetened almond milk

1/3 cup plain Greek yogurt

1 ½ tbsp. creamy almond butter

1 tbsp. ground flaxseed meal.

1tsp honey
Directions
Place all the ingredients in a blender and blend until smooth. Serve immediately.
Pan Roasted Salmon with Kale
Fights depression. When a bad mood hits, try a forkful of fish to feel better. This salmon salad is chock-full of omega-3-filled ingredients (like salmon and olive oil) that can help prevent symptoms of depression. Kale also contains omega-3 along with ,a considerable amount of vitamins A, C, E.
Ingredients
4 - 6oz skinless salmon fillets

2 tbsp. oilive oil

6 cups kale (ribs removed and thinly sliced)

¼ cup chicken stock or bone broth.

Zest and juice of 1 lemon.

2 cloves garlic, minced

½ cup water

Sea salt and freshly ground black pepper to taste
Directions
Place 2 large sauté pans over medium high heat. Season the salmon on both sides with sea salt and black pepper. Add 1 tablespoon of olive oil to one of the pans and arrange all 4 pieces of fish in the pan and cook until the salmon begins to brown, a few minutes. Flip and cook on the other side until lightly brown and the fish is cooked to a medium a minute or two depending on the thickness of the salmon. Stir in chicken stock/bone brow, lemon zest and juice. Reduce the heat to low and allow to simmer while you cook the kale.
Add the remaining tablespoon of olive oil and garlic to the second pan, cook until soft but not colored. Raise heat to high add the water and kale toss to combine. Cover and cook for 5 minute. Remove cover and continue to cook, stirring until most of the liquid has evaporated. Season to taste with salt and pepper.
Other awesome foods for your mood include:
Broccoli

Bananas

Chia

Flax

Romaine Lettuce

Spinach

Almonds

Olives

Avocados

Tomatoes

Carrots

Parsnips

Artichokes

Onions

Garlic

Squash

Sweet Potatoes

Mushrooms

Lentils

Black Beans

Raisins

Figs

Green Beans

Superfoods
Looking for a fun & healthy beverage alternative?
Look no further and try out this deliciously refreshing gingerade, it also has the benefit of being great at fighting off morning sickness!
Gingerade
Prep: 5 mins Cook: 25 mins Servings: 2-3
Ingredients
1 ½ cup ginger, thinly sliced (don't need to peel)

1 ½ cup water

1 cup honey

2 tbsp lemon juice

1 liter lime sparkling water
Instructions
Place ginger, water, and honey into a medium saucepan.

Bring mixture to a boil, then reduce heat to low and simmer for about 20 minutes.

Strain the syrup mixture and discard the cooked ginger, reserving the liquid.

Mix lemon juice into the syrup mixture and cool. This will make about 1¼ cup ginger syrup.

From here you can either store the syrup in the fridge and use it to mix individual gingerades as needed (1 cup lime sparkling water to about 1-2 tbsp syrup, depending on the desired sweetness/intensity) OR you can mix the entire batch of syrup with 1 liter of lime sparkling water to make a large batch to keep in the fridge.
If a creamy treat is what you're in the mood for, try the gingerade cream!
Prep: 3 mins Servings: 1
Ingredients
1 cup of prepared gingerade

3 tbsp full fat coconut milk

2 tbsp collagen peptides

Pink Himalayan sea salt, to taste

3-4 ice cubes.
Instructions
Place all ingredients into blender and blend until smooth.

Pour and enjoy!
Fats are a type of nutrient and an essential part of a healthy diet. It is essential to eat fats, though not all facts are equal. There are four kinds of fat in food; monounsaturated, polyunsaturated, saturated, and trans fat. Your goal is to make sure you get adequate "good" fats in your diet.
The fats you get from your food give your body energy and essential fatty acids. They are called "essential" because your body cannot make them itself or work without them. We need essential fatty acids for brain development, controlling inflammation, and blood clotting. Fats keep your skin and hair health, help you absorb vitamins A, D, E and K, these vitamins are also known as the fat-soluble vitamins. Fats fill our fat cells and insulate our bodies to help keep you warm. Some fats are especially important during pregnancy as they support baby's brain and eye development, before and after birth.
Best Fat-Rich Foods
Avocado

Full-fat dairy products

Pumpkin seeds/pepitas

Pastured eggs

Wild-caught fatty fish - salmon, anchovies, sardines, and herring.

Coconut – coconut butter, raw coconut, coconut milk
Good Fat-Rich Foods
Whole nuts and seeds including nut butters
Best Cooking Fats and Oils
Choose organic, unrefined and cold-pressed oils when possible. When using fat from animal sources, opt for organic, grass-fed and pastured.
Coconut oil

Avocado oil (low-medium heat)

Extra virgin olive oil (low-medium heat)

Sesame oil (low-medium heat)

Fats from animal sources – tallow, lard, duck fat, butter, ghee
Fats to avoid
These are the least healthful and most unsafe. They are highly refined using heat and chemicals, lower in nutrients and antioxidants, and inflammatory.
Margarine

Shortening

Canola, vegetable, grapeseed, peanut, corn, soybean, safflower and sunflower oils
These nut-free fat bombs are a great way to get healthy fats into your diet and a great snack to have on hand for all the family!
Basic Nut-Free Fat Bomb Recipe
Ingredients
1 cup unsweetened coconut shreds

1/8 cup coconut oil, melted

½ cup coconut butter, softened

½ cup ghee, melted

½ cup sunflower seeds

¼ collagen peptides

½ tsp vanilla bean powder or 1 tsp vanilla extract

4 dates (decrease for desired level of sweetness)
Instructions
Place all ingredients into food processor and blend until a smooth dough forms.

Using a cookie scoop, or your hands, create golf ball sized portions and place on baking sheet.

Refrigerate until firm. Remove and store in fridge in an airtight container.

Serve topped with full-fat dairy or non-dairy yogurt, coconut butter or any of the suggestions below.

Try adding 1/2 cup free dried blueberries or strawberries to the basic recipe or 1/2 cup unsweetened toasted coconut flakes.
Have you tried Gua Sha Facial Massage?
Gua Sha is a traditional healing technique that involves pulling rose quartz or jade stone along the skin. The skin's layers are stimulated to reduce puffiness, remove toxins via lymphatic drainage which prevents wrinkles and aging. Gua sha can help address the root of aging by increasing circulation and decreasing muscle tensions while giving an almost immediate lift and radiant glow.
There are many great benefits to gua sha:
Anti-aging

Detoxifies skin

Firms facial muscles

Uplifts sagging skin to become suppler / firmer

Improve skin cells growth and renewal

Iron out fine lines and wrinkles

Reduces eye and facial puffiness

Improves dark circles

Helps clear complexion

Reduces acne breakouts

Helps clear rosacea

Helps with dry and oily skin

Smoother skin, youthful look

Increases glow and radiance

It promotes the flow of energy and blood throughout the body for overall health.
It is easy to give yourself a gua sha facial massage at home, use your favorite facial oil and a gua sha massage tool. Watch the video below to find out how.
Benefits of Grass Fed Gelatin
Beautiful Skin from the Inside Out. Collagen is what gives skin its healthy and youthful appearance. As people age, they naturally loose collagen, which causes the skin to become less firm. The result is skin that has wrinkles and lines. As gelatin is a great source of collagen, it may be a natural way to improve the skin's appearance.
Helps prevent stretch marks

Helps promote skin elasticity and firmness which helps prevent pregnancy and growth stretch marks! .

Reduces cellulite. You may have cellulite on your thighs, butt, hips or arms because of low collagen production in your body. Eating gelatin to boost your supply of collagen will keep your skin firm and taut.

Makes Skin Soft & Smooth. You can make your skin soft and smooth by upping your intake of gelatin-rich foods and also applying gelatin on your face!.

Happy Hormones. If you're happy in the head it shows all over your face. Hormones are our circuit board of emotions, flicking the switch from happy to sad.
2 cups 100% fruit or vegetable juice. Examples: Black Cherry, Carrot/Orange, Pomegranate, Apple Ginger

1/4 cup Grass-fed gelatin

Warm juice on stove, turn off heat.

Sprinkle 1/4 cup grass-fed gelatin over juice mixture.

Whisk quickly until all gelatin has dissolved.

Pour into molds and refrigerate for 1-2 hours.
This is a great recipe for the whole family to try. Click for a link to some fun silicone gummy molds.
Although not a popular choice for most people liver is actually a superfood. It is rich in protein, and packed with nutrients, and vitamins. Vitamin A which is beneficial for eye health and for reducing diseases that cause inflammation, including everything from Alzheimer's disease to arthritis. Vitamins B-2 (Riboflavin), B-9 (Folate), B-12, vitamin C, iron, copper, chlorine and trace elements of zinc and chromium. It is known to be particularly good for the heart and for increasing hemoglobin level in the blood.
More and more restaurants are featuring "nose to tail" cuisine, including liver, pork belly and sweetbreads. When sourced from properly raised animals, these "alternative" meats can all be considered fertility superfoods!
Here are a few recipes to try. Chicken Liver Mousse from Danielle Walker's Against all Grain or this paleo and whole30 compliant recipe for Beef Liver with Fig, Bacon & Caramelized Onion Compote. Alternatively start by trying to add small amounts of liver to your favorite spaghetti bolognese or burgers. It can be chopped or ground and mixed with your regular ground beef.
I'm excited to introduce our new blog!
We plan to bring you easy recipes and tips for a healthy lifestyle that can be enjoyed by all, but are especially good to boost fertility and prepare your body for pregnancy.
One of the most powerful changes you can make to boost fertility in preparation for pregnancy is your diet. Our food chain contains so many added hormones and antibiotics that instead we should choose organic fruits and vegetables; eat organic, grass-fed, whole fat, raw dairy; grass-fed, organic meat and mostly cold water fish whenever possible. Eat grains in their whole, natural form and include high fiber foods with each meal. Avoid refined sugars or fruit juice unless freshly juiced. Drink lots of clean water, at least half your body weight in ounces daily. If purchasing all organic is not in your budget, refer to the clean fifteen and dirty dozen list in this link to see where you get the most benefit from purchasing organic fruits and vegetables.
Let's go back to basics, bone broth! It isn't anything new, but it has gained a lot of attention over the past few years as being a wonder food because of all its natural healing properties. It is nourishing, balances hormones, boosts immunity, fights inflammation, strengthens bones, builds muscle, promotes healthy skin and hair to name just a few of its benefits.
Everyone should have their go-to bone broth recipe to drink on its own or to use as a base for teas, soups or wherever stock is required in a recipe. It can be stored in the fridge for 3 days or frozen in convenient portions for later use.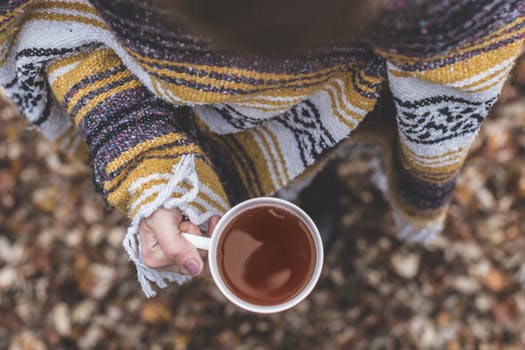 Filtered water, enough to fill the pot

3lb Beef Bones

4 chicken feet (optional)

1 onion, chopped

2 carrots, chopped

2 celery stalks, chopped

3-4 cloves garlic

2-4 tablespoons apple cider vinegar

1/2 teaspoon black pepper

1/2 teaspoon sea salt
Heat the water to a light simmer and add the rest of the ingredients. Simmer anywhere from 4 hours to 24 hours. Skim off and discard any foam that rises to the the top. After you turn off the heat, allow to cool. Strain out the vegetables and the bones.
Bone broth can also be made using chicken bones. Here is link to a great recipe from Danielle Walker's against all grain cookbook.